Study of crystal growth (2020)
Video work, 01:42 min


In La Araucanía region of Chile, ancestral Mapuche rituals are under threat due to drastic changes caused by climate change, land expropriation and logging on the ecosystem in which they live harmoniously for thousands of years. As the landscape disappears, so do their associated advanced knowledge of the natural world.

The Kultrun of Cañon del Blanco studies the influence of the Kultrun - a Mapuche drum - on the crystallisation of the Araucaria Araucana's resin – a Mapuche sacred tree considered as living fossil – and explores the possibilities of preserving its ancestral rhythms in that medium.

With his installation, Sébastien carries the rhythms of the drum in the resin and documents their influence on the formation of the crystals. This is being done using a technique called sensitive crystallisation that allows the formative forces of any organic material to be revealed pictorially.
Rite of Passage (2020)
Installation
Wood, Glass and Electronics, 3x190x65x65 cm
© Charlotte Brand

Study of crystal growth (2020)
Video work, 01:42 min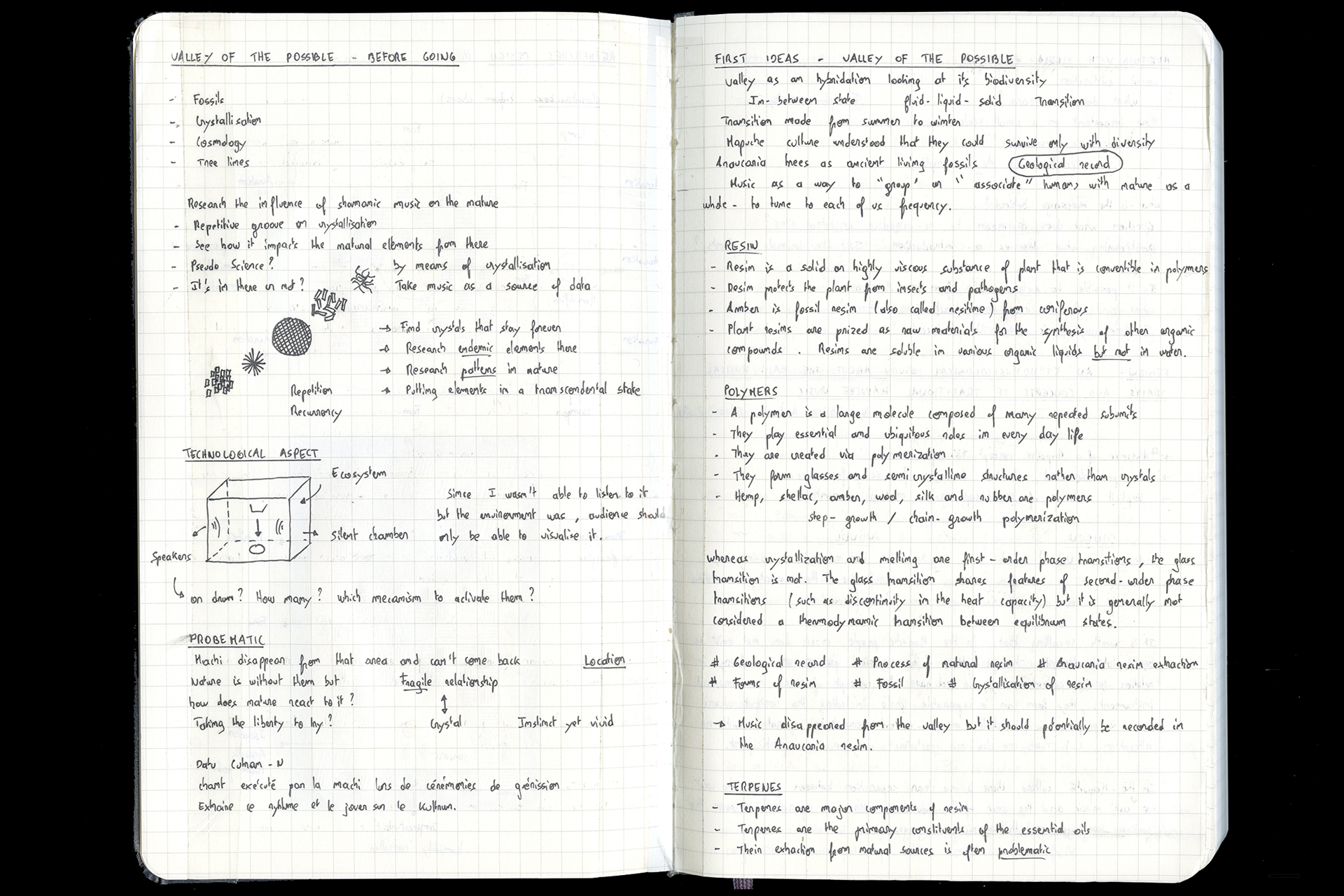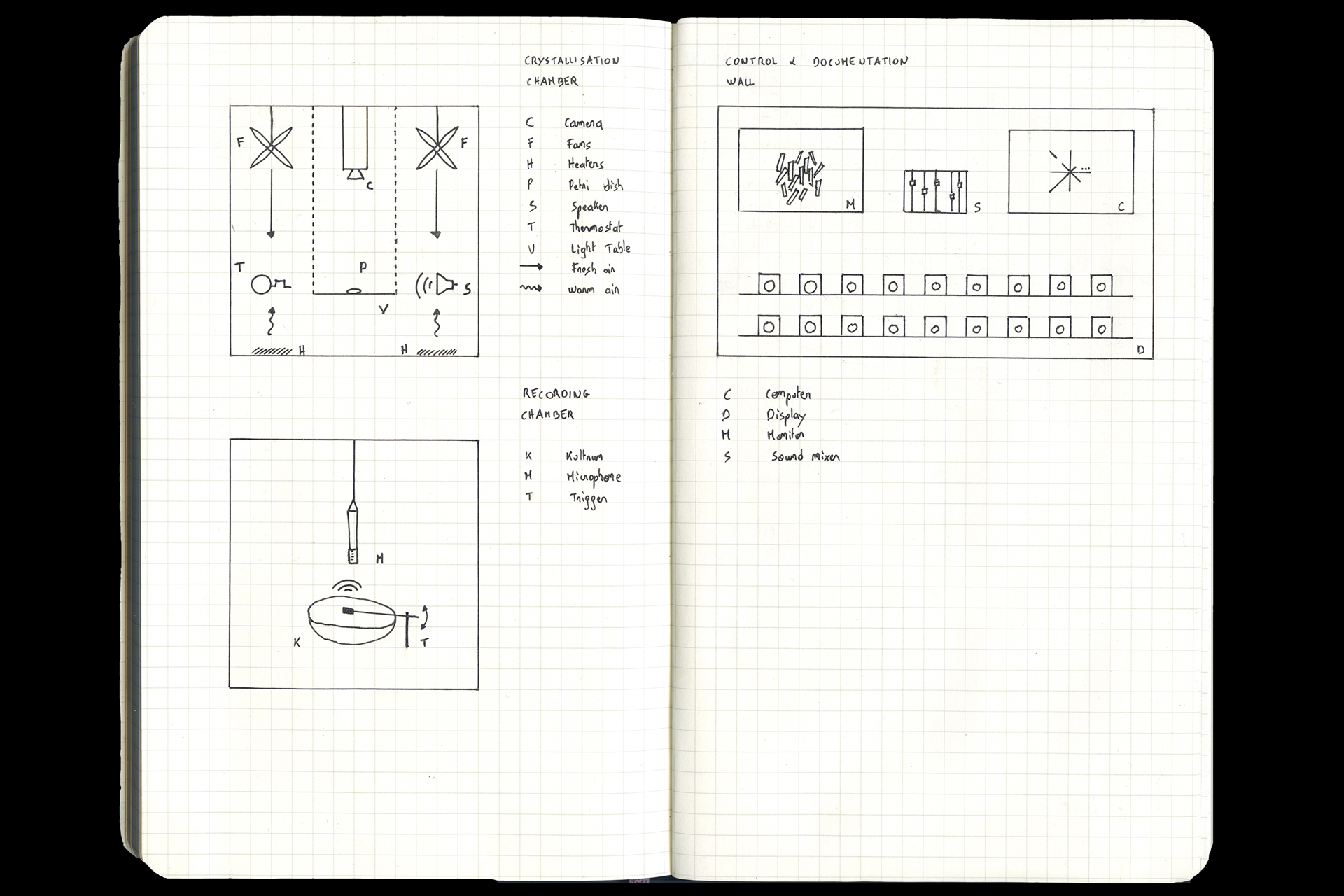 Extracts from notebook (2019 — 2020)
From TL to BR:
Early thoughts, Map of the area of research,
Decoding the sensitive crystallisation, Research on graphic notations,
Study of Mapuche concepts, Sketches of the installation.
Study of crystal growth (2020)
Video work, 01:42 min
Credits
Winner of the Royal Academy Master Award 2020
With the financial support of FIBER Festival and Instituto Francés de Chile
With the technical support of Govert Coebergh (production), Mark IJzerman (software) and Zois Loumakis (hardware)
Initiated during the Valley of the Possible residency program
Exhibitions
2021
Uncloud Festival
Pieter Baan Centrum

Utrecht
NL
Earthtly Affairs

Rokolectiv

Bucharest

RO
Intangible losses

5020

Salzburg

AT

2020
FIBER Festival

Tolhuistuin

Amsterdam

NL
ArtScience

KABK

The Hague

NL